Regardless of whether you're looking to start a business, or you already involved with the running of one, there can be many different types of accountancy services available and knowing which suits you may be difficult. However, Wise Accountants understands that different businesses have different needs, and look to address these needs in every instance. Some of the businesses we are able to assist are as follows: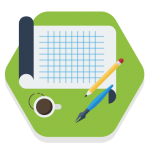 Every business will have different requirements when it comes to taking care of their business accounts, which is why Wise Accountants employ a bespoke service and make a point of getting to know you and your business to ensure that the right kind of solution is provided.
If you're looking for a firm of accountants in St Albans, and want to ensure that you are getting true value from your service, then why not contact Wise Accountants today so it can discuss your requirements in more detail.